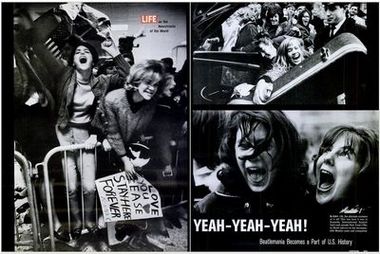 LIFE magazine photographer Bill Eppridge, who chronicled The Beatles arrival in the U.S. and the assassination of Robert F. Kennedy, died on Wednesday at a Danbury, Conn., hospital. He was 75.
Eppridge of New Milford, Conn., had been in the intensive care unit at Danbury Hospital for several weeks suffering from a blood infection that was the result of a fall where he injured his hand, according to the his hand, according to the National Press Photographers Association. Eppridge's work was showcased in an >exhibit at the Michele and Donald D'Amour Museum of Fine Arts in Springfield earlier this year. At the time of his death, Eppridge was putting the final touches on a book recalling his days with The Beatles in February 1964.Speaking with The Republican in March, Eppridge said he was a contract photographer for LIFE magazine when he was assigned to cover The Beatles' arrival at John F. Kennedy International Airport in New York on Feb. 7, 1964.
Listen to the Audio Version of this News Story

Read more on this story.......
Source: Mass Live
Photo Credit: Bill Eppridge