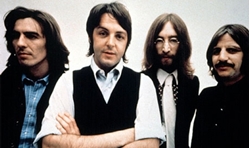 A true blend of the Beatles and opera
Emotionworks Cut Opera presents La Beatles Boheme, a series of opera fusion on the Melbourne CBD Flagstaff Carpark rooftop with a bar. The performances run over two weekends, from Saturday April 21 until Sunday April 29. Cover for extreme weather is supplied.
The rooftop location is a reference to the final rooftop performance of the Beatles. As with most of Cut Opera performances, opera and rock go side by side, telling the story of the four bohemians imagined as the Beatles. In the 90-minute performance takes Puccini's La Boheme mixed with the best of the Beatles discography.
The show is to be directed by Julie Edwardson, an award-winning director with Opera Australia and the cast will feature both operatic and contemporary singers.
La Beatles Boheme is opens on the Flagstaff Carpark rooftop on Saturday April 21, tickets via Try Booking.
Source: By Holly Denison/beat.com.au