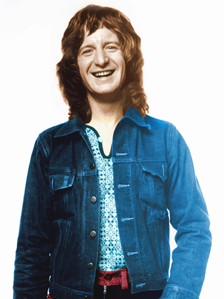 George Harrison's widow has joined tributes to a Swansea rock musician honoured with a blue plaque.
Pete Ham, who co-wrote Without You, a hit for both Harry Nilsson and Mariah Carey, worked with the Beatle while in the band Badfinger.
A blue plaque at the city's railway station was unveiled on Saturday, which would have been Ham's 66th birthday.
Olivia Harrison said George spoke about him "with fondness as a friend and with respect for his beautiful songs".
"I have had the pleasure of meeting Pete's family and, although I did not know Pete himself, his lyrics and recordings embody a gentle spirit and tender heart.
Source: BBC News