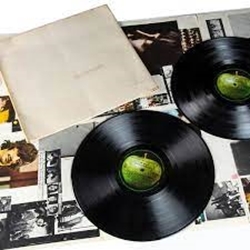 The best things in life are free, or so the Beatles sang.
But try telling that to one unsuspecting family who sold an ultra-rare copy of a Fab Four album - for a cool £24,800.
Their copy of the White Album, number 0000002, an original double LP released in the UK in 1968, could even have been owned by one the band themselves.
The family brought their late relative's record collection to Special Auction Services' Dudley valuation day and had no idea one album inside was so rare.
It was then that music specialist David Martin estimated it to be worth between £20,000 and £30,000.
He said: "They emailed me saying they had a collection of Beatles records from a relative who had passed away. I said: 'Great, bring them into our office' and it was a nice collection.
Source: Jordan Reynolds/birminghammail.co.uk