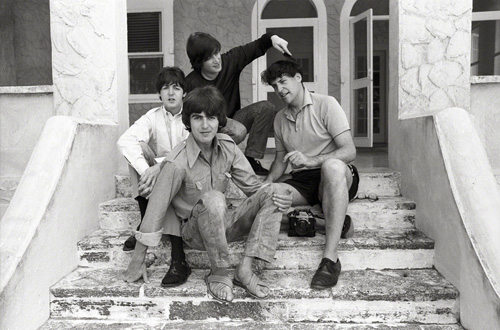 A BEATLES fan has solved the mystery of the band's change of name. Ken Harrison – no relation to George – says he foundout when the Silver Beetles changed their name to become the Beatles. Eagle-eyed Ken found the answer in Liscard's Grosvenor Ballroom, as he looked though old newspaper cuttings from the Wallasey News hidden away in a drawer.
Ken now manages the building, where the Beatles regularly played in the 1960s. He said: "It's amazing what you find in old newspaper cuttings."These were just small advertisements in the paper which I happened to come across, but they say a lot about Beatles history. "This proves they were called the Beatles and Silver Beetles before they went Germany. "I've now enlarged the adverts and will be getting them framed to put on the wall." Fellow Beatles fan Robin Bird said: "Historians have said the Silver Beetles changed their name to the Beatles when they left for Hamburg on August 16, 1960 – starting a new chapter in their amazing musical career.
Read more on this story.......
Source: Wirral News, UK