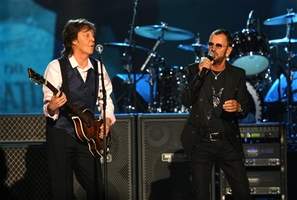 MANCHESTER - When Mathew Capalario found out his bassoon playing would back up a group of professionals covering songs by the Beatles at a concert Friday night at Central High School, he said his jaw dropped and that he emitted a grunt followed by a big "yes."
"I was starstruck," the freshman, and self-described "huge Beatles fan," said shortly before the show. "I was just, uh, speechless."

The show, featuring the touring group Beatlemania Stage Show, paired the group with students from the high school's bands and chorus to raise money for the school's music programs.
Source: New Hampshire.com
Photo Credit: New Hampshire Union Leader