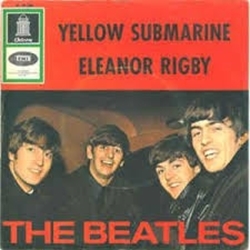 It's probably fair to say that when the Beatles released the double-A sided 'Yellow Submarine' and 'Eleanor Rigby' in 1966, the world did not see it coming.
As a rule, global stars at the top of their game did not release novelty songs. Coupling one with a string-laden ballad about loneliness must have seemed plain odd.
Reviewing the Beatles' album 'Revolver' in a music magazine in 1966, the Kinks' Ray Davies probably echoed the view of many 'serious' musicians of the time. He dismissed 'Yellow Submarine' as 'a load of rubbish, really'. And he was equally dismissive of 'Eleanor Rigby', calling it a song 'to please music teachers in primary schools'.
Source: Jim Hayes/independent.ie