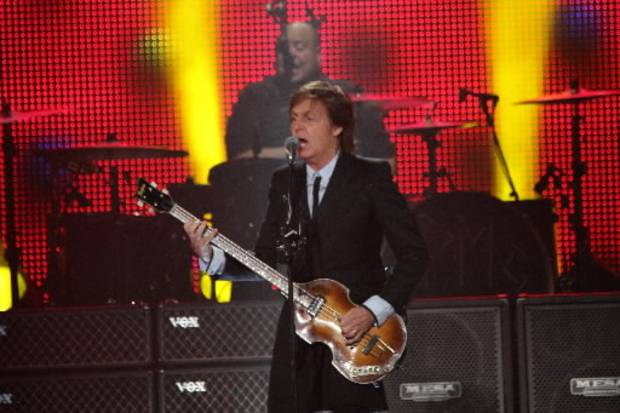 "And in the end, the love you take is equal to the love you make." — The Beatles, "The End"
TULSA — Well before the end, it was clear that Sir Paul McCartney was taking and making plenty of love at the BOK Center Thursday night.
Whether he was conjuring romance with his tender new ballad "My Valentine," pulling out all the stops on a rowdy Beatles classic like "Back in the U.S.S.R." or sending one out to the Wings fans, baby, we were amazed. No maybe about it.
In honor of the venue's fifth anniversary, the Rock and Roll Hall of Famer, 70, played two consecutive hit-filled nights at the Tulsa arena. As with Wednesday's concert, Thursday's stop on the music icon's "Out There Tour" was a sellout.
Source: News OK