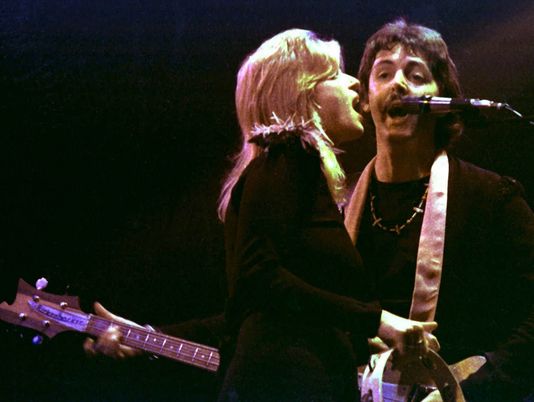 Rockshow, a film documenting Paul McCartney and his band Wings on their 1975-76 Wings Around the World tour, will have its big-screen premiere May 15 at BAFTA in London. McCartney is scheduled to appear on the red carpet for the event.
The rest of the world will have to wait until the following day to catch Rockshow, which captures the rock icon and his group (which featured McCartney's late first wife, Linda) on a trek that brought their show to more than 600,000 people in the USA and Canada, concluding with three historic gigs at The Forum in Los Angeles.
Read more on this story.......
Source: USA Today
Photo Credit: J. Glanvill, Associated Press