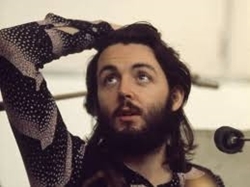 Pulitzer prize-winning Northern Irish poet Paul Muldoon, who has edited Sir Paul McCartney's lyrical memoirs, has likened the book's creative process to The Beatles' legendary afternoon song-writing sessions.
he Co Armagh man and contemporary of the late Seamus Heaney, was enlisted by McCartney to work on his 900-page volume The Lyrics, a 'self-portrait in 154 songs', charting the 78-year-old's career from boyhood to The Beatles.
The book will cover the 'circumstances in which the songs were written, the people and places that inspired them and what (McCartney) thinks of them now'.
Muldoon, a former professor of poetry at Oxford and fan of Sixties pop, met up with the former Beatle many times to discuss the book's content and the writing process.
"Sir Paul and I met regularly over a period of five years for two or three hour sessions in which we talked in a very intensive way about the background to a half dozen songs," said Muldoon.
Source: Maureen Coleman/ belfasttelegraph.co.uk