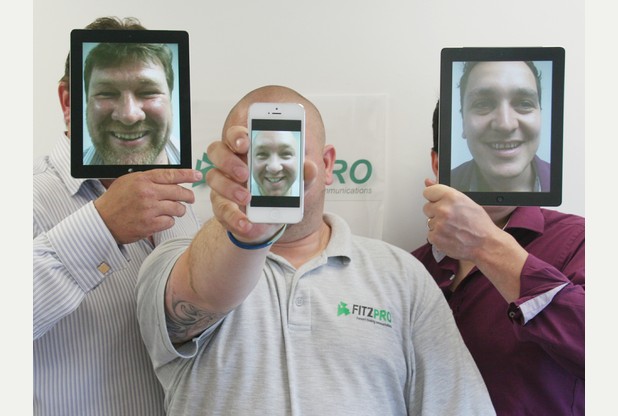 FitzPro Ltd, which supplies audio-visual solutions to help businesses save time, money and the environment, has opened its new premises on Tiverton's Business Park. Managing Director Rich Denham has more than 25 years' experience in electronic engineering. Mr Denham, who was also sound engineer and logistics manager for the Exeter-based tribute band The Fab Beatles, set up the new company and recruited a team of experts to help run and build the business, which specialises in helping firms use the latest audio-visual and video-conferencing technology to the best advantage. He said: "We already have blue chip clients in London, such as TSB, Best Western and infrastructure investment company John Laing, but now we want to offer the same quality service and equipment to companies in Devon. "We specialise in helping firms save time and money by keeping their staff connected wherever they may be, on the road, working from different offices or from home, so people spend less time travelling and more time doing what is most profitable.
"Cutting down on travelling also helps to save the environment by cutting carbon emissions, which is very important to a lot of companies these days." Mr Denham added: "To help organisations keep their costs down, we also supply what's called BYOD, or bring your own device, solutions, meaning people can keep in touch securely through a range of equipment from desktop PCs to smartphones. "We don't have a particular set of packages, we design each installation depending on what the customer needs." FitzPro is also offering video-conferencing facilities to local companies from their new offices. Mr Denham is no stranger to working under pressure and delivering audio-visual solutions to thousands of customers.

Read more on this story......
Source: Western Morning News, UK