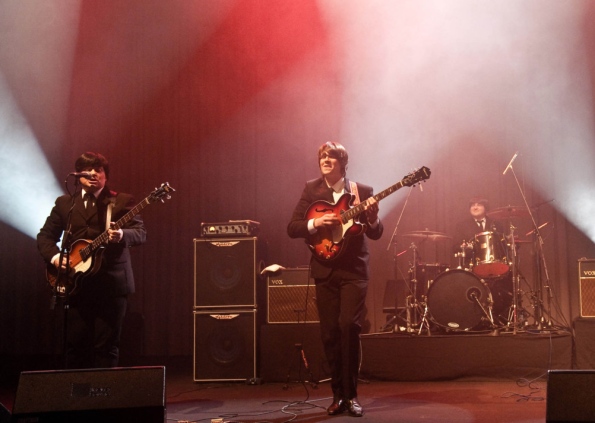 Celebrating the 50th anniversary of their first number one single, the live concert show The Magic Of The Beatles is coming to Derby's Assembly Rooms.
In 1963, the single Please Please Me launched John, Paul, George and Ringo's chart-topping career. It announced the arrival of a band that was to become the biggest-selling recording artists in the world.
During the Sixties, the Fab Four's live shows saw fan hysteria never seen before or since – leading to the coining of the phrase "Beatlemania".
"The Magic of the Beatles superbly recreates these legendary live performances, and more," said show producer Michael Taylor.
The show promises to transport music fans from The Beatles' Mop Top roots to the psychedelia of Sgt Pepper and beyond, from Love Me Do to Let It Be.
Source: llkeston Advertiser