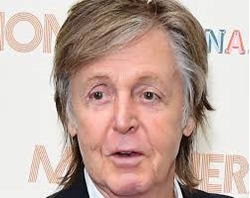 Paul McCartney has launched a viral campaign to mark 10 years of his Meat Free Monday movement.
Fellow Beatle Ringo Starr, actor Tom Hanks and actress Rita Wilson are among the list of stars to have pledged support for Count Me In.
Sir Paul, who is vegetarian, launched Meat Free Monday, which encourages people to go without meat once a week, with his daughters Mary and Stella in 2009.
Since then the charity has worked in schools, universities, restaurants and businesses, made an appeal at the EU Parliament and published a cookbook.
The new campaign aims to celebrate the meat-free movement while encouraging more people to reduce their meat consumption.
Source: breakingnews.ie