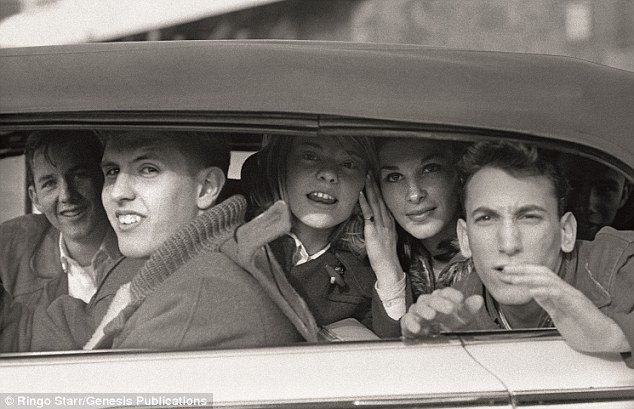 Ringo Starr needs a little Help! finding five teenage fans that he photographed during The Beatles' first tour of America in 1964. The group were snapped by Starr in Miami Beach, Florida, after their car drew up alongside the convertible The Beatles were in.
A sixth youngster can be seen in the background on the right-hand side. They would now be in their sixties and the musician is hoping that they will come forward, or that someone will recognise them. The picture is being published for the first time in Starr's new book Photograph, along with over 200 never-before-seen shots. Starr, 73, wrote in the book: 'It's just a great shot. They're looking at us and I'm photographing them.' He added: 'I love pictures put together, showing different times of your life.'
Listen to the Audio Version of this News Story

Read more on this story.......
Source: Mail Online