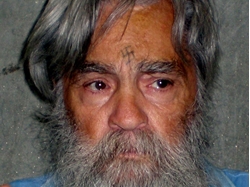 Charles Manson's devoted followers, the so-called Manson Family, was influenced by aspects of 1960s counterculture and lived a hedonistic, drug-filled lifestyle. At the center of what became a murderous cult was the music of the time—including some of the Beatles best-loved tracks.
According to a series of interviews Manson gave over the course of his life, and in the testimony he gave at his 1970 trial and conviction for nine murders, the serial killer said hidden lyrics in songs on the album The Beatles, more commonly known as the "White Album," inspired his family's murderous acts.
Related: Charles Manson Quotes: The Madness and Cruelty of America's Most Infamous Mass Murderer
Keep up with this story and more by subscribing now
Speaking to Rolling Stone in 1970, Manson said it was the Beatles who inspired the Tate-LaBianca murders in August 1969. "This music is bringing on the revolution, the unorganized overthrow of the establishment," he said. "The Beatles know [what's happening] in the sense that the subconscious knows."
At the scene of the LaBianca killings, one of the murderers used a victim's blood to paint the words "Healter Skelter" on the refrigerator. It was a misspelling of Helter Skelter, one of the seminal tracks from the Beatles' White Album, released in November 1968.
Source:Newsweek