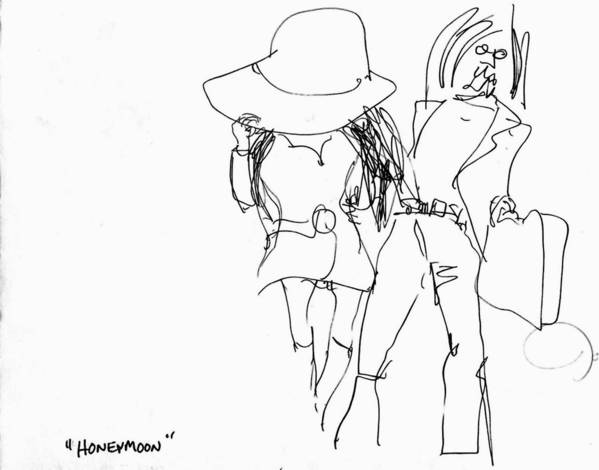 The late Beatles star's 'Bag One' collection of lithographs will be shown Friday through Sunday at Westfield Century City mall.
The Beatles were getting very near the end when John Lennon, in league with his wife, Yoko Ono, turned his attention to climbing another creative ladder — this time as a visual artist.
Early in 1970, he made his gallery debut with "Bag One," a collection of 15 lithographs — a handwritten poem and 14 drawings, eight of them sexually explicit — that celebrated his love for Ono and were drawn around the time of their nuptials in 1969.
Source: Los Angeles Times
Photo Credit: Pacific Edge Gallery