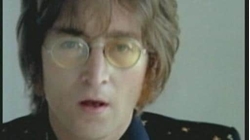 Gloria Hiroko Chapman revealed how her killer hubby confided in her as he makes a bid for freedom after spending 38 years behind bars for gunning down Lennon on his New York doorstep.
But Gloria, 67, insisted her husband told her he didn't follow through with his plot to kill the music legend, because of his love for her.
And she reportedly claims Chapman, now 63, dumped the gun he intended to use.
As Chapman faces his 10th parole hearing, his devoted wife insisted: "It didn't matter how long Mark was in prison. I would wait for him."
She even claims they have sex in a caravan during conjugal visits at maximum security jail Wende Correctional Facility in New York – and relax by making pizzas and watching quiz show Wheel of Fortune on TV.
Source: Siba Jackson/dailystar.co.ukRead More<<<