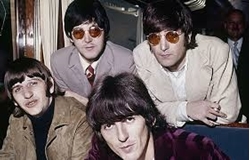 Would The Beatles consider getting back together? In 1972, nearly two full years after the Fab Four parted ways, reporters were still posing that question to John Lennon (and any other former Beatle who'd speak with them). And that surprised no one.
In fact, the questions wouldn't stop for the remainder of the decade. Whether George Harrison was embarking on his first post-Beatles tour or Paul McCartney was releasing yet another album with Wings, journalists wanted to know the status of any potential Fab Four reunion.
To John, the first Beatle to announce he was leaving the band, the question didn't make a ton of sense in '72. After all, going solo had done wonders for George's career as a songwriter and performer. Meanwhile, Ringo Starr was enjoying success as both an actor and a musician.
Source: cheatsheet.com