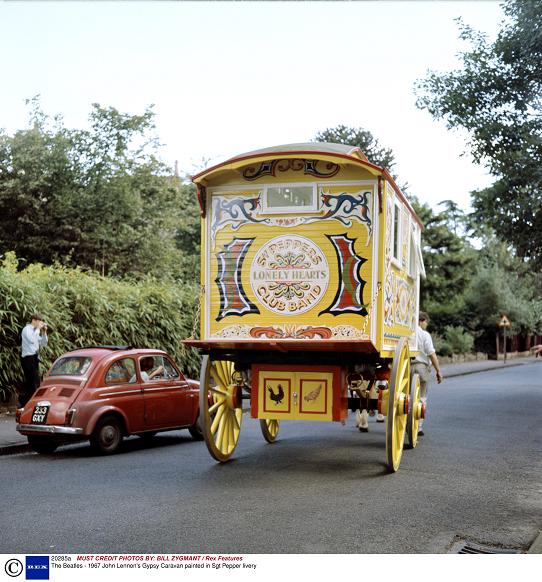 A KEY piece of Beatles memorabilia has been discovered in the garage of an Ascot house.
John Lennon's 1967 Sgt Pepper's Gypsy Caravan has been hidden from public view for more than 40 years.
But the Ascot News can exclusively reveal that the remains of the legendary caravan - which was bought by Lennon in 1967 for his then, four year-old son Julian's birthday - has been acquired by Alan Carr, a well-known Ascot resident and charity fundraiser.
He is hoping the caravan can be restored to its former glory.
Mr Carr has been made the charitable guardian of the remains of the caravan, which is in a considerable state of disrepair, to sell it to raise money for the charities supported by the Ascot Lawyers' Foundation, of which he is fundraising director.
He said: "This caravan is a piece of rock 'n' roll history and represents the spirit of its time. Ideally, I would like to see it take pride of place in a cultural museum in Liverpool - the Beatles' birthplace - where experts can decide if it should be returned to its original Sgt Pepper's glory, but for charities' sake, I will have to balance any interest very carefully."
Source: Bracknell News