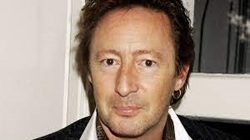 Singer and songwriter Julian Lennon is being honoured for his outstanding contribution to literacy.
In an online ceremony this Wednesday marking International Literacy Day, he will be presented with the award by the World Literacy Foundation in recognition of his work in promoting education.
"With support from The World Literacy Foundation, children's lives are transformed, creating a positive ripple effect worldwide" said the 58-year-old, "I am deeply grateful to be affiliated with this organization and for the acknowledgement of my work with The White Feather Foundation as a recipient of this year's World Literacy Awards."
Lennon has pursued a varied career encompassing music, film, photography and writing.
Source: Sally Guyoncourt/inews.co.uk