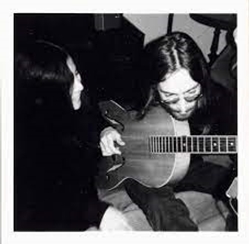 A never before published cassette tape containing an interview and un-released song "Radio Peace" with John Lennon and Yoko Ono is soon going under the hammer in Denmark.
The 33-minute-long recording includes a conversation between the famous couple and four 16-year-old schoolboys, who were allowed to interview Lennon and Ono while they were on a winter stay in Thy, Northern Jutland in 1970.
According to Bruun Rasmussen Auctioneers in Copenhagen, the cassette tape has an estimated price of DKK 200,000-300,000 (€26,000 – €40,000).
Source: Clint Drieberg/nova.ie