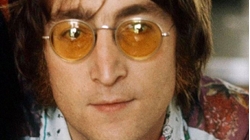 Paul McCartney wrote over 300 songs with John Lennon and two new unreleased versions of the Lennon-related track Dear Friend will be released in December.
Dear Friend was the final track on Paul McCartney and Wings' first album Wild Life, which was released in 1971.
A remastered version, and an unreleased home recording of the song, will feature on as reissue of the album, which will be released on December 7. Red Rose Speedway, which saw the light of day in 1973, will also be reissued next month.
"With Dear Friend, that's sort of me talking to John after we'd had all the sort of disputes about The Beatles break up," the former Beatle has said.
"I find it very emotional when I listen to it now. I have to sort of choke it back. I remember when I heard the song recently, listening to the roughs in the car.
"And I thought, 'Oh God'. That lyric: 'Really truly, young and newly wed'. Listening to that was like, 'Oh my God, it's true!' I'm trying to say to John, 'Look, you know, it's all cool. Have a glass of wine. Let's be cool.'
Source: rte.ie