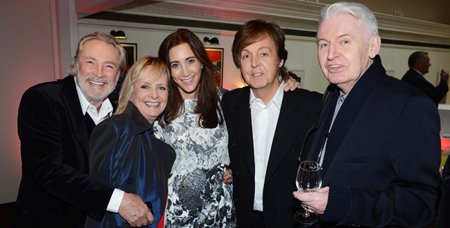 Wednesday night saw Paul attending the VIP Premiere of 'Rockshow' at BAFTA in London with wife Nancy. The film - originally released in 1980 in the US and 1981 in the UK - has been fully restored and is being shown in select cinemas around the world.
Thank you very much friends and family and others. There was supposed to be a film of me introducing this but that's going out tomorrow so this is live me introducing this.

"This is a film of the 1976 concert, that we did with 'Wings in America'. I think the best thing about it for me was that we had been struggling for years with Wings, getting slagged off by the reviewer.
Source: Paul McCartney