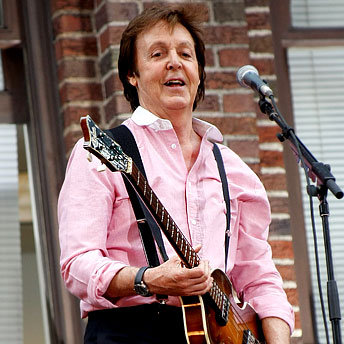 Paul McCartney says the "real stars" of the Hurricane Sandy relief concert at New York's Madison Square Garden were the first responders. And while they didn't perform, they got themselves a curtain call at the end of the nearly six hour long show on December 12th, which also featured the Rolling Stones, the Who and Eric Clapton, among many others.
As the smoke, flame blasts and fireworks cleared after he performed "Live and Let Die," Paul called Alicia Keys on stage — and motioned for first responders to come out to take a bow. As Keys sang "Empire State of Mind, Pt. 2," the police, firefighters and other emergency workers hugged McCartney and each other, while trading high-fives and smiles.
Paul's set at the show included "Helter Skelter", "Let Me Roll It", "Blackbird", "My Valentine" and "Live and Let Die". He also sang with the surviving members of Nirvana.
For more on this story: Full Story