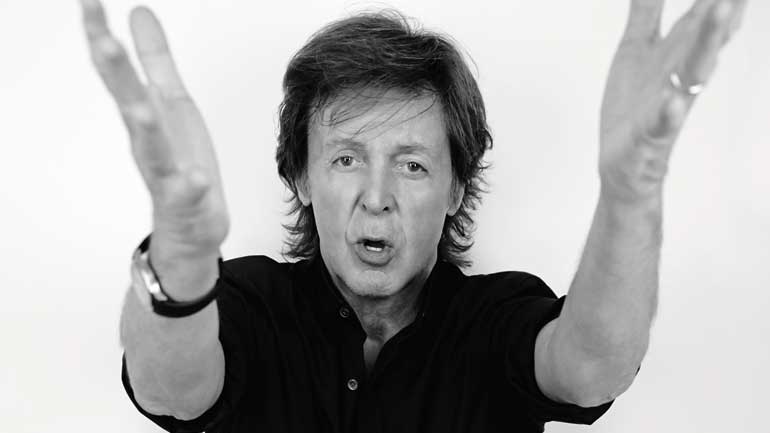 Collectors of Paul McCartney's music may have to add a new format – a version of PlayStation or Xbox — to their stacks of LPs, tapes, CDs, DVDs and digital downloads. His next major project is the score for Destiny, the highly anticipated video game from Bungie and Activision, due on Sept. 9. For the last four years, on and off, Mr. McCartney has been working on the score for the game in a collaboration with Marty O'Donnell – until recently Bungie's house composer, responsible for the widely praised Halo soundtracks – and Mike Salvatori. He has also written a theme song for the game, which he plans to release as a single soon after the game is released, said Lev Chapelsky, the general manager of Blindlight, a Los Angeles company that puts musicians and game companies together.
Mr. McCartney's involvement with the project began in 2010, when Mr. O'Donnell, already at work on the Destiny music, suggested that the former Beatle might be interested in the challenge of writing orchestral music for an interactive game – that is, musical sequences that would change depending on the game players' actions and interactions. It was not a huge stretch: Mr. McCartney has written four full-length orchestral scores, and several shorter classical pieces, since 1990, and has produced several albums of electronica under the name Fireman.

Read more on this story.....
Source: Arts Beat