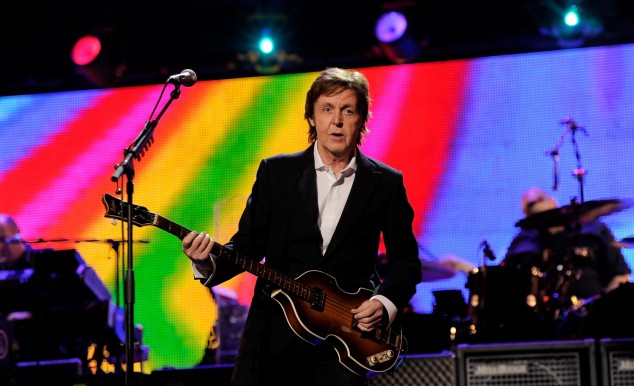 Paul McCartney probably isn't the first person you picture when you think Ibiza, the Spanish island known for its hard-partying ways. But when he had the chance to go on vacation thanks to doctor's orders to rest, he and his wife headed straight there. "We didn't exactly go clubbing, but there's plenty of it about," he told Rolling Stone in a new interview.
The Ibiza vacation didn't last too long—McCartney's currently on tour and isn't planning on stopping anytime soon. "The answer to 'Are you going to retire?' is 'When I feel like it,'" McCartney said. "But that's not today." On his Ibiza getaway: "So we went away to Ibiza. Obviously, there's a lot of dance music there. We didn't exactly go clubbing, but there's plenty of it about. It's in the air in that place. The house we rented didn't have a good sound system, so I said, 'Excuse me, we're in Ibiza. I've really got to be able to hire a sound system.' So I found the right guys, and they showed up and got me a really great little system. We were saying, 'We could rent this house out one evening for 600 people, and we could have a rave.' [Laughs] We didn't do it, but I was playing that music that I'd done in the studio, and it sounded pretty good."
Listen to the Audio Version of this News Story

>Read more on this story......
Source: Entertainment Weekly