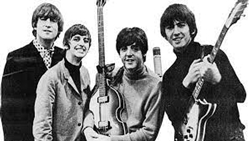 During a November discussion with B&N CEO James Daunt, legendary Beatle Paul McCartney revealed that when The Beatles first entered the music scene, the band was excited just to be making money.
"It was only later that we discovered that what we were doing was art, and there were things like muses," McCartney said, adding, "When we first got out of Liverpool, it was money … we were kids without jobs, suddenly there was a job, and so we wanted to get paid, and the more money, the better."
Though McCartney said the band enjoyed having money and made jokes — such as, "'Well, let's write a swimming pool! You need a new extension, let's write it. Come on, sit down'" — McCartney believes that money and art don't need to be mutually exclusive.
Source: By Jenna Romaine/thehill.com