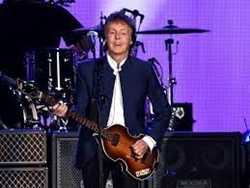 One of Paul McCartney's songs drew inspiration from someone he disliked. He compared the song to a track from The Beatles' Abbey Road. The more recent tune appeared on a hit album.
Many Paul McCartney songs are about fictional characters. For example, one of his more recent tracks is about a woman who looks like a "harlot." Paul revealed he drew inspiration from real life while writing the song but he's never going to name who inspired it.
Paul's 1970 debut solo album is called McCartney. In 1980, he released a sequel called McCartney II. It wasn't until 2020 that he completed the trilogy with the album McCartney III.
Source: cheatsheet.com