Pierce Brosnan has revealed he settled a secret legal spat with Paul Mccartney's brother over a photo he recreated as a painting for his late wife.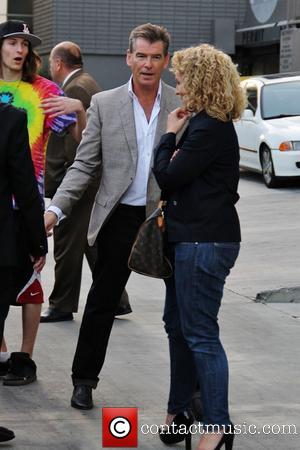 Michael MCCartney threatened legal action against the actor after realising his Just Four Guys piece was a colourful reinterpretation of the photographer's black and white shot of the Beatles.
Brosnan painted the picture for his wife Cassandra Harris, who was a big Beatles fan, and had no idea it would cause a fuss.
Showing off the picture and the original MCCartney photo during an appearance on Jimmy Kimmel Live!
Read more on this story.......
Source: Contact Music
Photo Credit: ABC Studios