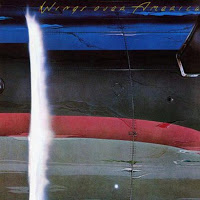 Billboard reports that McCartney's 1976 live album Wings Over America will be reissued at the end of May.

The original album caused controversy when McCartney switched the songwriting credits on all of the albums five Beatles songs from Lennon-McCartney to McCartney-Lennon.

The album featured The Long And Winding Road, Lady Madonna, I've Just Seen A Face, Blackbird and Yesterday all listed as McCartney-Lennon songs. They still listed as McCartney-Lennon songs when the album was reissued on CD in 2002.

Wings Over America features McCartney's cover of Paul Simon's Richard Cory and his own Soily, neither of which are available on any other album. The album also featured Wings' cover of the Moody Blues Go Now with Denny Laine on lead vocals. Laine was a member of The Moody Blues on the original version of the song.

Read more on this story.........
Source: WN Music