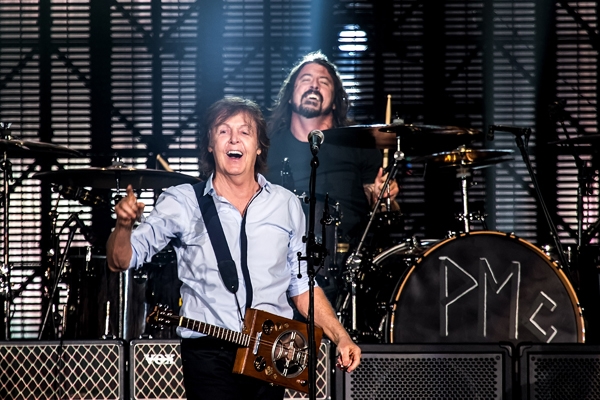 Anyone who's seen Paul McCartney on this year's Out There! world tour can tell you how much he loves being onstage. From Brazil to Poland to the U.S., he's delivered epic three-hour sets full of Beatles, Wings and solo classics, complete with lasers, pyrotechnics and a secondary stage that rises high above the crowd. "It's very exciting," McCartney tells Rolling Stone. "You've got the audience going crazy, and the age of the audience is wild, too – there's so many young people in there, digging it. Half of them know the words better than I do!"
The day after he brought out Nirvana's surviving members at a stadium gig in Seattle, McCartney called from Los Angeles, where he was putting the finishing touches on his next album (featuring production contributions from Mark Ronson, Paul Epworth, Ethan Johns and Giles Martin). He spoke about the high points of this tour, his memories of songwriting with John Lennon, why he'll never retire and more.
Listen to the Audio Version of this News Story

>Read more on this story.....
Source: Rolling Stone