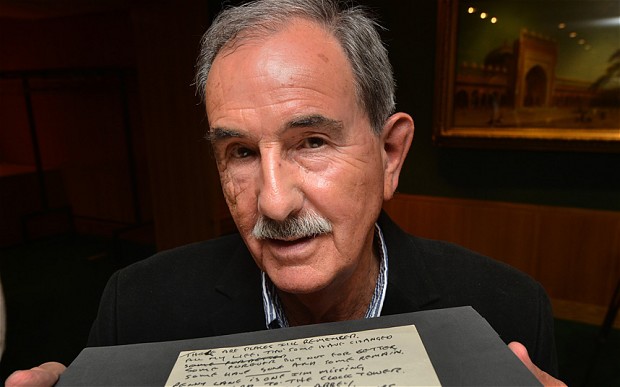 Hunter Davies, the writer and Beatles biographer, said his wife was far from impressed with the news he is to receive an OBE for services to literature. Mr Davies, who wrote the only authorised biography of the Beatles in 1968, said Margaret Forster, the novelist, had even threatened to divorce him over the issue.
He said: "I told my wife and she said 'You're not going to accept it'. Well I thought it was worth 1,000 words. I can get two columns out of this. She said that if it had been a knighthood she would have divorced me". But Mr Davies said he was "honoured" by the award, adding: "I'm the last person my wife and family associate with literature, I'm just a hack that got lucky. She probably won't come with me but maybe the children or grandchildren will come, it will amuse them". The 78-year-old Scottish-born writer, who grew up in Carlisle, is the author of more than 70 books including novels, travel writing and The Glory Game which is based on a season he spent behind the scenes at Tottenham Hotspur.
Listen to the Audio Version of this News Story

Read more on this story.......
Source: The Telegraph