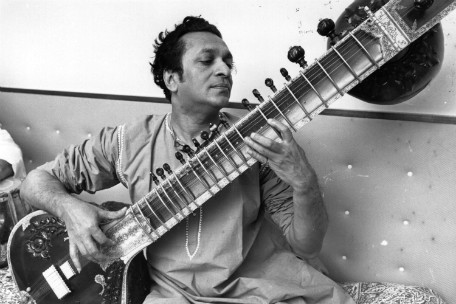 Ravi Shankar will receive a posthumous Lifetime Achievement Grammy on Feb. 10th. Grammys spokeswoman Stephanie Schell says he was selected before his death and notified of the honor the week before he passed. Shankar died in California after failing to recover from surgery.
George Harrison called Shankar "The Godfather of World Music", and Yehudi Menuhin, widely considered one of the greatest violinists of the 20th century, compared him to Mozart.
The other Grammy lifetime award recipients are Carole King, the Temptations, classical pianist Glenn Gould, jazz musician Charlie Haden, blues legend Lightnin' Hopkins, and Patti Page, famous for songs such as "(How Much Is That) Doggie In The Window."
For more on this story: Full Story