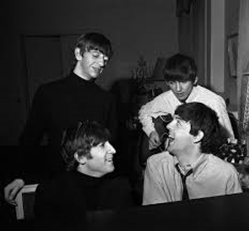 Fond Memories of George Harrison
Legendary photographer Harry Benson, 91, tells SurvivorNet about traveling the world with The Beatles, and how he was the closest with George Harrison, who died from throat and lung cancer and would have turned 78 years old today. "We spent a lot of time in Copenhagen. And in Paris … we'd sit in a cafe and talk about nothing," he muses. "With George it was always easy, we would basically talk about nothing. George would often say 'this isn't going to last more than a year.' John Lennon would say that as well."
Benson was with the band in Paris at the George V hotel when they first learned they hit number one in the U.S. with "I Wanna Hold Your Hand." The iconic "pillow fight" pic captured that moment.
A leading expert tells SurvivorNet that past and present smokers should get screened early for lung cancer.
At first, world-famous photographer Harry Benson wasn't particularly fond of his travel assignments in the early '60s with The Beatles, who went on to be one of the biggest bands—if not thee biggest—of all time.
Source: Marisa Sullivan/survivornet.com