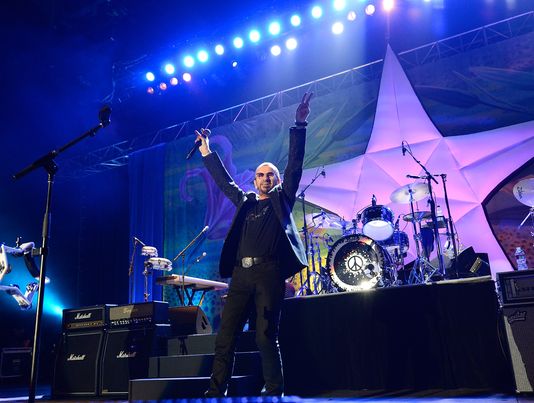 On June 12, he takes center stage as the Grammy Museum launches 'Ringo: Peace & Love,' the first major exhibit focused on a drummer. Paul isn't the only Beatles alum still going strong. Ringo is keeping busy, too.
The drummer brings his All Starr band with him on a Latin American tour, kicking off on Oct. 29 in Sao Paolo, Brazi, and wrapping up on Nov. 18 in Monterrey, Mexico, before heading to Las Vegas for two shows (Nov. 22-23).
For those who don't already know, All Starr is a sort of aging rock star supergroup, with Steve Lukather (Toto), Richard Page (Mr. Mister), Gregg Rolie (Santana), Todd Rundgren, Mark Rivera (Foreigner) and Gregg Bissonette (David Lee Roth band).
Source: USA Today