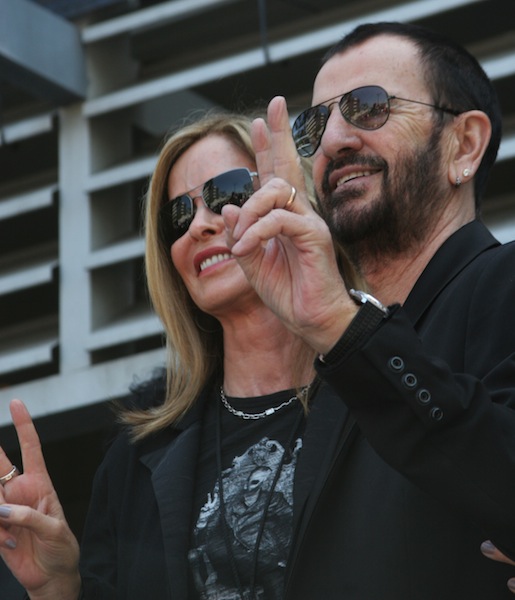 Here in Hollywood, where we see stars and icons every day, there are still none that touch the pantheon of The Beatles. And so the excitement was electric all morning, as it was Ringo Starr's 74th birthday, and the Beatle himself was here.
In a continuation of his pacific tradition, he met with friends and fans both in front of Capitol Records on Vine Street in the heart of Hollywood to give the old peace sign – a sign he's continued to flash through the years as it has faded and returned to mass consciousness – at 12 noon, urging fans around the world to post peace sign photos at #peacerocks. The occasion is a tradition that Ringo has started each year to promote peace and love. This year he also used it to launch his new role as a "male model" for a John Varvatos ad campaign. It's a campaign he is participating in because it will raise significant money and awareness for the David Lynch Foundation, with which he's been working.
Listen to the Audio Version of this News Story

Read more on this story.......
Source: American Songwriter