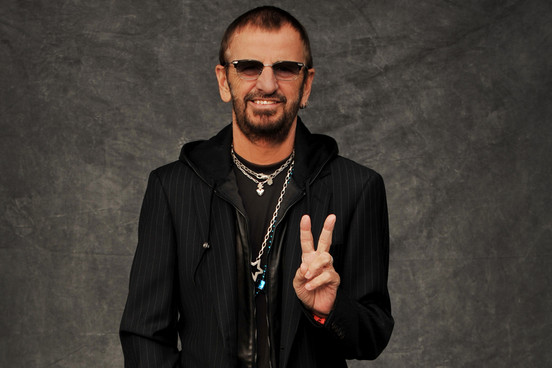 Ringo Starr has said he believes that bands will always be popular in music and that he has "never believed" that rock music is dying out. The former Beatles drummer tells NME in this week's magazine, which is on newsstands and available digitally, that he doesn't think the rock genre will disappear, and that bands will always "come through in the end". He also added that he is a big fan of Kasabian. When asked about Royal Blood being one of the first bands to make it to the Number One slot in the Official Albums Chart with their self-titled debut album last month, Starr said he has "never believed" that rock music is dying out. "The saving grace for me – I have to admit I'm not a big fan of the boybands dancing and that stuff – but the thing that saves me is there's always bands out there. There's always bands playing somewhere, and they come through in the end." When asked if bands will always come through, he said: "I think so. I think people wanna see people playing and singing. Earlier on I heard Kasabian doing a BBC thing [BBC Radio 1's Live Lounge].
They're a great band. They played like the rest of us – pubs, clubs and now they're the festival band. So I've always felt 'the band' will come through." Speaking about his own tour, Starr added: "I'm always touring. I love to play – that's why I do this. A lot of the bands wanna do it to be famous. But I wanna do it to play. That was all my dream was about, and then we became famous."

Read more on this story.....
Source: NME News