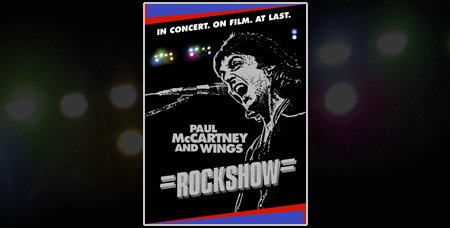 Next week will see the release on DVD, Blu-ray and Download of 'Rockshow', the live concert film which was shot in 1976 when Paul McCartney & Wings undertook the epic 'Wings over the World' tour. It would be the largest-scale tour they would ever undertake as a band.

Pre-order your copy of the film now from Amazon HERE!

The film is packed with all the classic Wings hits - plus some of The Beatles' and Paul's solo classics. Although filmed on the 'Wings over the World' tour at the enormous Kingdome in Seattle, 'Rockshow', originally a cut down version of the concert, was not premiered until November 1980 in New York and April 1981 in London.
Read more on this story........
Source: Paul McCartney