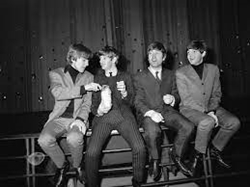 If there are two things you would never instinctively put together, it's The Beatles and Lewisham.
But once upon a time, the international pop stars played two gigs in the South London borough.
The first concert in March 1963 was before Beatlemania had really begun, while the latter in December 1963 was everything you would expect from the 60s icons.
There were screaming girls, uncontrollable crowds, and the streets were overflowing with people eager to catch a glimpse of the group.
They played their first gig at Lewisham's Odeon Cinema on March 29 and performed a number of hits including Love Me Do and Please, Please Me.
Source: Ruby Gregory/mylondon.news