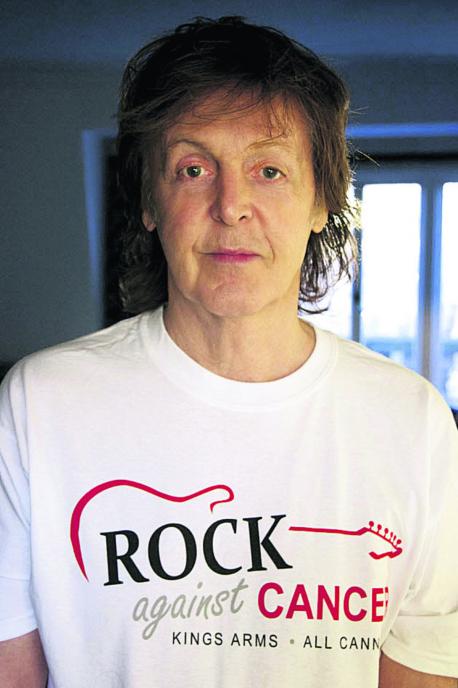 Three of Britain's biggest rock stars – Sir Paul McCartney, Brian May and Sir Bob Geldof - are backing the third Rock Against Cancer concert in All Cannings. The legends are helping to promote the concert at The Kings Arms in All Cannings, near Devizes, on Saturday, May 31.
Sir Paul and Queen guitarist Brian May are leading a social media campaign to raise awareness of the cancer charity event. Live Aid leader Sir Bob is fronting the reformed Boomtown Rats to headline the Concert at the Kings show in the village that has a population of only 630. They launched the annual event two years ago. Artists including Jeff Beck, Brian May, Roger Taylor, Mike & the Mechanics, Midge Ure and Tom Robinson have performed and help raise more than £35,000 for cancer charities. This year the organisers are aiming to raise the profile of the gig by asking stars to help a social media campaign by posing in Rock Against Cancer T-shirts - and first to respond were Sir Paul, Brian May and actress-singer Kerry Ellis, star of The Queen musical We Will Rock You'
Listen to the Audio Version of this News Story

Read more on this story.......
Source: Wiltshire Times, UK