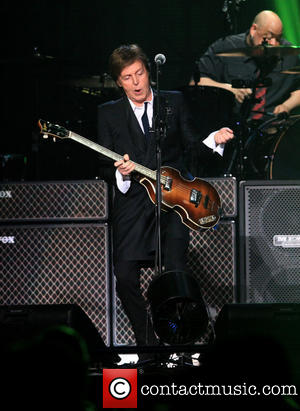 The Beatles legend headlined the Bonnaroo music festival on Friday night and played a hit-packed 38-song set and two encores for the delighted crowd.
However, the veteran musician stopped mid-way through the show when he caught a whiff of what he believed to be a cannabis joint coming from the audience.
MCCartney insisted the smoke was so strong, he could smell it on stage, telling the crowd, "That's some pretty good weed I can smell up here... Whew! What are you doing to me."
During his performance, MCCartney also played his hit Back in the Ussr and voiced his support for jailed Russian punk stars Pussy Riot, whose members are serving time for performing a protest song in a Moscow church.
Listen to the Audio Version of this News Story

Source: Contact Music.com