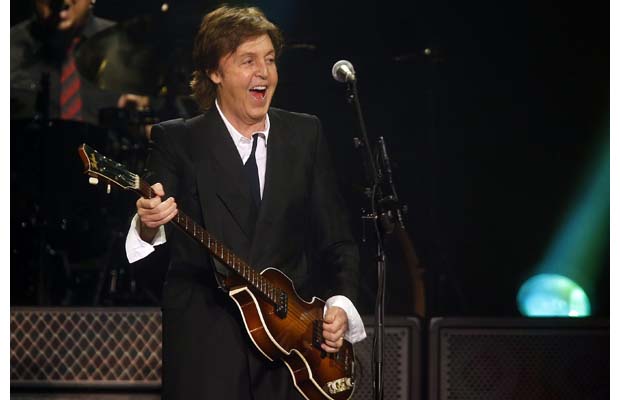 OTTAWA — Fifty-six years to the day after Sir Paul McCartney met his former Beatles bandmate John Lennon in a church hall in a suburb of Liverpool, England, the legendary rocker was in Ottawa preparing to play the nation's capital for the first time in his career.
A perfectionist by nature, McCartney came to town at least one day before kicking off the North American leg of his Out There! tour to lead a full band rehearsal, the Citizen learned, begging the question: what's Ottawa like through the eyes of Sir Paul McCartney?
Keeping tabs on the English musician was surprisingly difficult, especially considering he was once partially responsible for a worldwide fan frenzy known as Beatlemania. Social networking sites such as Twitter and Facebook, which have been known to erupt when stars like Miley Cyrus and Liam Hemsworth are caught in town, stayed fairly subdued, with comments centring around McCartney's upcoming show rather than a minute-by-minute play of his whereabouts.
Source: Ottawa Citizen