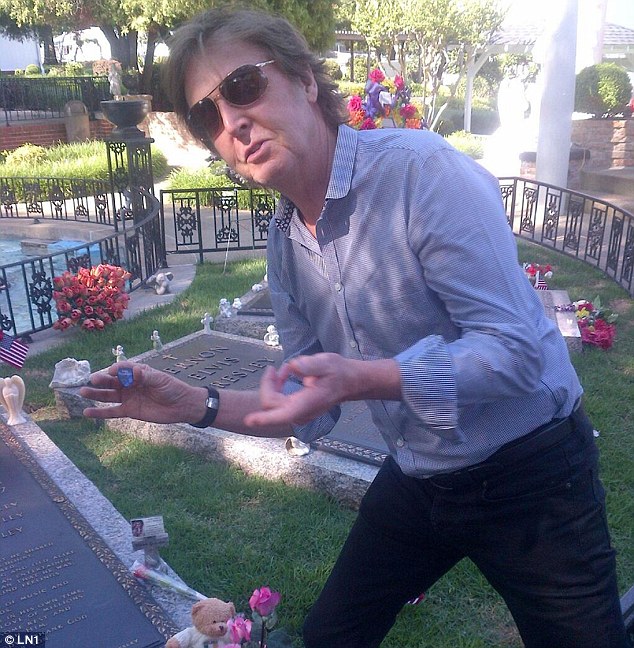 Paul McCartney made his first visit to Elvis Presley's grave and left one of his guitar picks behind.
According to the official Twitter account of the former Beatle, McCartney said the pick was 'so Elvis can play in heaven'.
The lifelong Elvis fan toured Graceland mansion Sunday.
McCartney was in Memphis to play a show on the North American leg of his 'Out There' tour, which has seen him perform in Brazil, Poland, Italy and Austria before drawing to a close in Seattle in July.
His set lists have included rarely performed songs such as Being For The Benefit Of Mr Kite, All Together Now and Eight Days A Week, which he played live only once before the tour began, with The Beatles in 1965.

Source: Mail Online