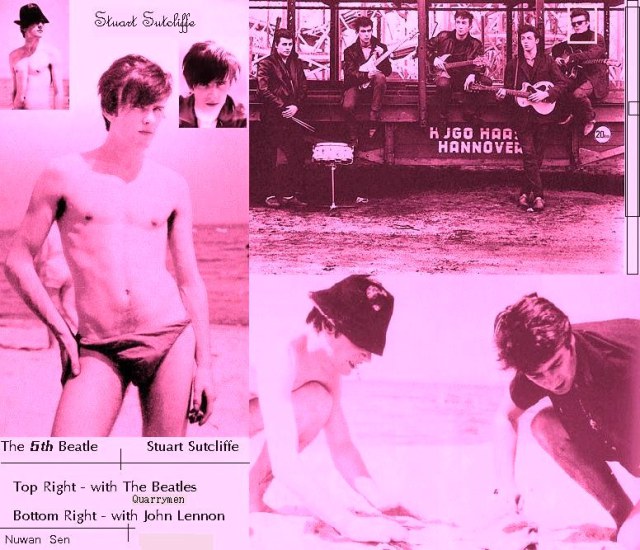 1962 – Stuart Sutcliffe dies of an aneurysm (brain haemorrhage) aged 21; whilst in studying in Hamburg, West Germany. He collapsed in the middle of an art class after complaining of head pains.
Not many are aware of Stuart Sutcliffe, who was one of the original Beatles (a.k.a. the 5th Beatle), 'cause this was before the Beatles became one of the greatest bands ever. Sutcliffe met John Lennon back in the 50′s, as students, at the Liverpool College of Art, and they ended up being best friends.
Paul McCartney (Lennon's other best friend and co-songwriter) later supposedly had stated that he was jealous of Sutcliffe's friendship with Lennon back then. Sutcliffe being a great bass player, joined the group, back then known as The Quarrymen (a.k.a. Johnny & The Moondogs), with John Lennon, Paul McCartney and George Harrison, in January 1960. In May, the same year, they renamed the group as The Silver Beats, The Silver Beetles and finally The Silver Beatles.
Source: No Nonsense with Nuwan Sen