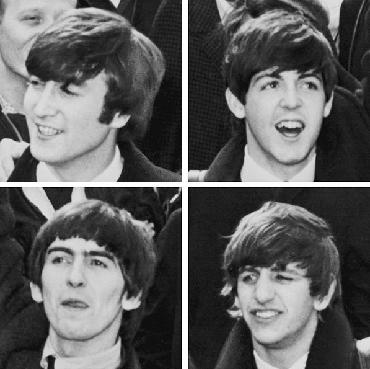 "The Beatles and Me on Tour" British Journalist Ivor Davis speak at Malibu Film Society's 50th Anniversary screening of "A Hard Day's Night" Saturday, August 9 in Malibu and at The Grove on Thursday, August 7 In the summer of 1964, the Beatles invade America with a 24-city tour and through the release of their first movie "A Hard Day's Night." The Malibu Film Society will celebrate the 50th anniversary of the movie's opening with special showings, Friday August 8 at 7:30 and 9:15 PM, and Saturday, August 9 at 7 and 9 PM. They are also hosting a special screening at The Grove in Hollywood at 6:30 pm on Thursday, August 7. For both screenings on Saturday and at The Grove Thursday, the Society announces a very special guest: Ivor Davis, the journalist who befriended the Beatles early on, traveling with them across the globe as they developed into international superstars. Ivor's brand new book,
"The Beatles & Me on Tour," is now available and he will be signing copies at both of Saturday screenings. He'll also be joining an audience Q&A, sharing some exclusive behind-the-scenes photos from the Beatles' early years. The screenings and Q&A will take place at the Malibu Screen Room, 24855 Pacific Coast Hwy, Malibu (located in the Malibu Jewish Center). To purchase tickets, visit: www.malibufilmsociety.org. The Grove screening is outdoors in the main plaza of the shopping center near Nordstrom.
Read more on this story.......
Source: Pasadena Independent