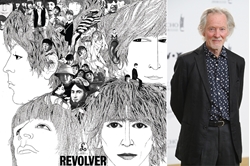 Ken Mansfield, the former U.S. manager of the Beatles' Apple Records, died on November 17th at age 85. Mansfield, who promoted the "Fab Four" on Capitol prior to being among the first on the Apple team, had worked with such legends as the Beach Boys, Buck Owens, Glen Campbell, Judy Garland, and many others before joining the group's personal label.
Starting with "Hey Jude," Mansfield played a crucial role in promoting both the Beatles' music, as well as other Apple acts such as Mary Hopkin, James Taylor, Jackie Lomax, and Badfinger.
In 2018, Mansfield published his second memoir on his time with working with the Beatles, titled The Roof: The Beatles' Final Concert.
Source: Music News/myradiolink.com