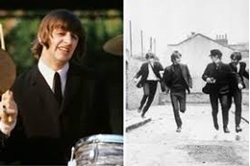 The Beatles were one of the most popular bands on the planet. After touring the world countless times, the Fab Four were inundated with letters from fans who sent well-wishes and gifts to them. George Harrison was quite the gentleman when it came to his fanmail, as it seems he replied to a great deal of them personally. One cheeky instance saw him responding with a lengthy set of instructions detailing how to mess up Paul McCartney's car.
Harrison responded to Beatles super fan Susan Houghton in 1962, first thanking her for the gifts she sent his mother.
He wrote: "I hope you had a good chrimbo, and have a happy nuclear [peace sign] too. Thank you for giving my mum flowers and chocs. [It was you wasn't it??]"
The Beatle then concluded the thanks with a quote from John Lennon, as he said: "Thanks also for the card, in fact THANKS A HEAP SUSAN. 'Your too kind' - John Lennon."
Oddly enough, Harrison then went on to list seven key steps in cleaning a car - and subsequently dumping the dirty water on McCartney's prized Ford.
Source: Callum Crumlish/express.co.uk