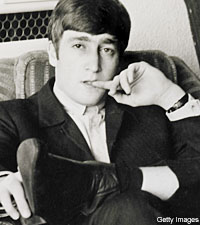 In 1966, John Lennon, in an interview with the London Evening Standard, spoke about his belief that Christianity was dying out, saying of the Beatles, "We're more popular than Jesus now." At the time was this true.?
The quote was taken out of context in the US, prompting an enormous backlash that centered — surprise! — in Alabama, where two disc jockeys initiated a boycott of the Beatles that included burning their records.
Some say the statement could have destroyed the career of the most important rock group of all time —"Right!" but the furor eventually proven to be non-sense. The statement was sort of correct when you think of all the religions in the world and the Beatles music crossed all those lines.