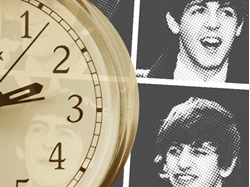 Everything fades, include The Beatles. At least according to Google data.
Interest in The Beatles is plunging dramatically on both Google and YouTube, according to data from the search giant. A quick look at Google Trends shows a fairly dramatic erosion in search traffic on both mainline search and YouTube, with drops reaching 70% since the early 2000s.
Here's a look at overall Beatles searches on Google, worldwide, since 2004.
Source: digitalmusicnews.com