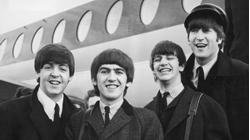 The band all hail from the football-mad crazy city of Liverpool, but which teams did they support – and did they align with the Reds or Blues?
Few cities can boast about being a true hub for both football and music. Not only is the city of Liverpool home to the likes of Liverpool and Everton, but it is also the birthplace of all four of the Beatles.
Paul McCartney, John Lennon, George Harrison and Ringo Starr all originated from Merseyside and their fame was what first brought global attention to the city. The success brought by Liverpool FC would only come later on, beginning from the 1970s.
As famous and influential as the Beatles are, a topic that has been called into question over the decades is that of their football allegiance. Liverpool is so famed for their impassioned football culture - surely their four most well-known sons are mad for the sport as well?
Source: Cady Siregar/goal.com